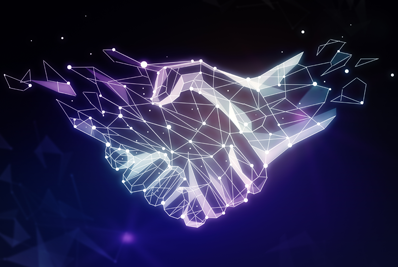 Washington Township, Michigan March 30, 2018– Stonebridge Innovations, LLC. has announced a new partnership with TBI, one of the nation's largest distributors of technology services. With this partnership, Stonebridge Innovations, LLC. gains access to TBI's portfolio of more than 70 highly vetted, top technology service providers, and can now offer customers a comprehensive suite of technology solutions including internet, voice, data, mobility, and cloud capability.
Since 1991, TBI has earned a reputation as the premier distributor of technology services and one of the most respected companies in the industry. TBI maintains a broad portfolio of voice, internet, data, mobility, cloud, and managed services, accompanied by a second-to-none back-office sales and support organization that enables reselling partners to conduct more strategic sales engagements with their customers.
"This partnership is a natural fit for us," said Doug Black, President at Stonebridge Innovations, LLC.. "I see it as the best way for me to bring my own business to the next level. With TBI, I can offer my customers the technology services that they have always needed but would have previously gone elsewhere to buy." TBI works to train us and bring the right executives to the table to execute contracts that make the most sense for my customers.
TBI works with its national network of more than 2,000 partners, selling strategic business solutions to end-users within small, mid-market and enterprise businesses. TBI's relationships with top industry carriers, allows for the most competitive pricing and trouble-free provisioning of solutions across verticals: retail/eCommerce, industrial, entertainment, insurance and finance, healthcare, government and educational sectors. TBI's portfolio extends to its selling partners affording the ability to sell strategic, end-to-end solutions, ensuring customer success.
About Stonebridge Innovations, LLC.
Stonebridge Innovations, LLC. was established by Douglas Black, a 27-year veteran of the telecommunications industry. Mr. Black has served in many executive positions with successful technology companies overseeing the design, deployment and support of communication networks and the business services used by organizations around the country. As a repeat business owner himself, Mr. Black understands the challenges associated with running a business while keeping up with the fast pace of technology and the benefits that accompany it. For more information visit www.stonebridgeinnovations.com.
About TBI
TBI is the nation's leading third-party technology distributor. Since 1991, it has assisted Systems Integrators, VARs, MSPs, IT consultants and more in advising and sourcing the right technology solutions. TBI serves as a partner's advocate, ensuring the proper provisioning of cloud, Internet, data, mobility, voice, and managed services from best-in-class service providers to achieve clients' desired business outcomes. Through training and marketing programs focused on the benefits of technology to the business, TBI empowers its partners to be the foremost authority to advise and source all of their clients' technology needs. With the largest back-office in the industry, TBI partners are fully supported by certified solutions engineers, pre- and post-sales operations, and project managers. For more information, visit www.tbicom.com.